CITY AUTO GLASS
City Auto Glass is a Minnesota-based company, employee-owned, and a leader in the auto glass replacement and repair industry! We serve virtually all of Minnesota, along with western Wisconsin, northern Iowa, and portions of Florida. 'Your Safety. Our Business' is our company motto, which we take very seriously. That includes providing calibration services necessary during certain windshield replacements to confirm that Advanced Driver Assist Systems (ADAS) are functioning properly and providing the safety features that are designed to prevent or reduce collisions. City Auto Glass has proudly supported 'The City Auto Glass Walleye Classic' on Lake Vermilion as the title partner since the tournament's inception in 2006! Find out more at cityautoglass.com.

FIRST NATIONAL BANK OF GILBERT
First National Bank of Gilbert is an independent bank that has been serving the Iron Range of Minnesota since 1908! The bank is proud to view their customers as people, and not just someone with an account number. They provide progressive and competitive financial products and services, along with a passion for contributing human resources and leadership in support of the Range area. First National Bank of Gilbert also has a branch in Hoyt Lakes, and is a valued presenting partner of 'The City Auto Glass Walleye Classic'! Go to gilbertbank.com.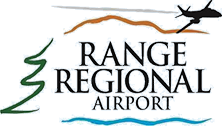 RANGE REGIONAL AIRPORT
Range Regional Airport has been a long-time platinum partner of 'The City Auto Glass Walleye Classic'! Located in Hibbing, Range Regional makes air travel from the Iron Range convenient and cost-effective with service from Delta Airlines and Sun Country. Range Regional also offers complete FBO services for General Aviation pilots. Plus they can accommodate any size of aircraft, including float planes! Aircraft maintenance and parts are available as well at their airport campus. More at rangeregionalairport.com.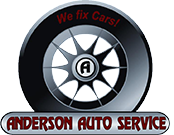 ANDERSON AUTO SERVICE
Anderson Auto Service in Mt. Iron is now a platinum partner of 'The City Auto Glass Walleye Classic'! Anderson Auto provides a complete roster of auto services, including body shop repairs, transmission work, brake services, oil changes, tire services, engine repair and replacement, diagnostics, towing, and even RV service…plus used car sales! Anderson Auto is your complete auto care center! Learn more at andersonautoservice.com.

LAKES GAS
When it comes to propane services throughout Minnesota, you can't go wrong by selecting Lakes Gas to be your provider. And we thank Lakes Gas for being our newest platinum partner! Lakes Gas has been family owned and operated for more than 60 years, and proud to consistently and reliably supply propane when you need it! Lakes Gas provides service all across the Iron Range and northern Minnesota, plus to virtually all of Minnesota, Wisconsin, and portions of South Dakota. Complete company information at lakesgas.com.

PGW
PGW Auto Glass is the largest distributor of automotive glass and accessories in North America, and is a proud partner of not only City Auto Glass, but of 'The City Auto Glass Walleye Classic'! PGW stands behind their products, and that includes a trail-blazing warranty on their glass and its suitability regarding windshield calibration of appropriate ADAS components with properly operating systems. Thank You to PGW, at buy PGWautoglass.com.

DUPONT
Dupont may be new to 'The City Auto Glass Walleye Classic', but for more than 200 years, the company has been turning possibilities into real-world answers, in turn shaping a better world! Dupont partners with City Auto Glass by providing the best adhesives, a vital cog in the safe installation of automotive glass. We thank them for their partnership with the tournament, and encourage you to learn all there is to know about Dupont at dupont.com.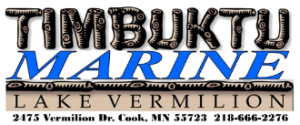 TIMBUKTU MARINE
Not only is Timbuktu Marine, located on the Cook end of Lake Vermilion, the go-to place for all things Vermilion, they are your experts for all things in the marine industry…..including boats, motors, pontoons, repairs, tune-ups, off-road, docks & lifts….you name it! And, Timbuktu has supported 'The City Auto Glass Walleye Classic' for more than 15 years, making them one of the tournament's most-loyal partners! Easy to find, at timbuktumarine.com.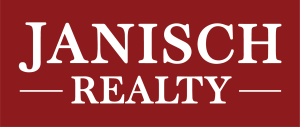 JANISCH REALTY
A small company that believes in excellence, effort, and expertise….that's Janisch Realty, the folks to rely on when it comes to buying or selling property on beautiful Lake Vermilion! Lisa and Dan Janisch know real estate and they know Lake Vermilion, and that makes them the perfect choice when it's time for you to call on professional real estate assistance in the Vermilion area. Everything you need to know is at janischrealty.com.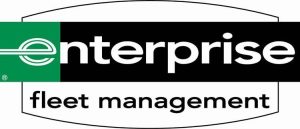 ENTERPRISE FLEET MANAGEMENT
If your business operates a fleet of vehicles to serve your customers, Enterprise Fleet Management knows that fleet is more than just vehicles….it's your reputation, a message to your customers, and a promise to your employees. A professional fleet management program can help you drive savings, safety, and satisfaction through your organization's fleet program. Lots to learn….start the process for your company at efleets.com.

MARINE GENERAL
Get outdoors with Marine General, another long-time and valued partner of 'The City Auto Glass Walleye Classic'! Marine General is your home for open-water and ice fishing, water sports, outdoor gear, clothing, electronics, and the expertise to back all of this up! Shop their location on London Road in Duluth, or for every item that's in their store, and many that are not, just search online at marinegeneral.com.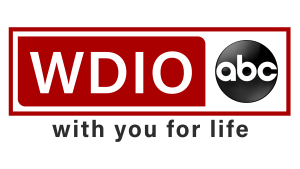 WDIO
WDIO is the ABC Network affiliate in the Duluth-Superior area, serving all of northeastern Minnesota and northwestern Wisconsin! Almost since the beginning of 'The City Auto Glass Walleye Classic', WDIO has been a valued partner, promoting the tournament on their various platforms, and also 'live' at tournament time with Justin Liles appearing (and fishing!) at Fortune Bay with the latest weather updates for the anglers. For more, go to wdio.com.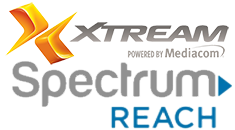 SPECTRUM REACH & XTREAM
Wherever you live, chances are you can get the best deal on cable TV, internet packages, and phone service from Spectrum! Or to promote your business, across all screens, look for Spectrum Reach and XTream for marketing and advertising ideas and solutions! Since early on, Spectrum has been there to support 'The City Auto Glass Walleye Classic'….let them help you 'connect'! Go to spectrum.com, or spectrumreach.com.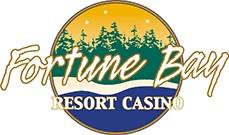 FORTUNE BAY RESORT CASINO
Since our first year in 2006, 'The City Auto Glass Walleye Classic' has called Fortune Bay on beautiful Lake Vermilion home! Fortune Bay Resort Casino offers an escape from the everyday, every day….365 days a year! Gaming, golfing, boating, dining, relaxing, unwinding….all of this, and lots more, at Fortune Bay! Located on the Tower end of Vermilion. When it's time to plan your next getaway, plan on heading for Fortune Bay, at fortunebay.com.

NICK SIGNS
Located in Hibbing, and serving northern Minnesota and points beyond, Nick Signs has been a valued partner of 'The City Auto Glass Walleye Classic' for many years! Nick Signs offers logo design, signage, wraps and lettering, billboards, and more…and has done so for more than 20 years! Nick Signs produces eye-catching signs and graphics, along with a reputation for high-quality work. It's all there at nicksigns.com.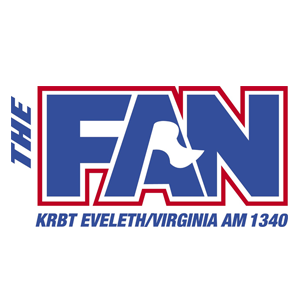 KRBT 'The Fan'
Our radio partner for many years has been the station where folks go for all things happening in the world of sports….that's KRBT 1340 AM, The Fan! Owner Dennis Jerrold fuels the passion area fans have for their teams….Vikings, Wild, Twins, Wolves, Bulldogs, you name it….with sports talk and opinion all year long. We've heard that walleye fishing even gets talked about once in awhile! Stream KRBT wherever you are, and we thank them for being our partner!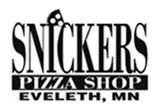 SNICKERS PIZZA SHOP
One of the best perks for the anglers at 'The City Auto Glass Walleye Classic' is a mouth-watering lunch provided by Snickers Pizza Shop! Located in Eveleth, Virginia, and Chisholm, Snickers serves up fabulous pizza, subs, sandwiches, burgers, salads, seafood, wings and other appetizers….are you hungry yet!? Fresh ingredients, home-cooked, and a local favorite….go to snickerspizzaeveleth (or virginia, or Chisholm) .com!

LAMAR ADVERTISING COMPANY
Founded in 1902, Lamar Advertising Company is one of the largest outdoor advertising companies in the world, with hundreds of thousands of display boards located throughout North America! Lamar has the largest inventory of digital billboards in the country, along with billboard, interstate logo, transit, and airport formats. 'The City Auto Glass Walleye Classic' thanks Lamar for helping to promote our event 'outside'! Go to lamar.com.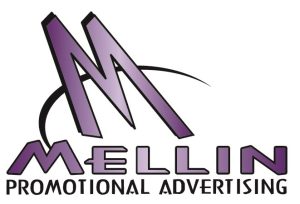 MELLIN PROMOTIONAL ADVERTISING
'The City Auto Glass Walleye Classic' thanks our perennial partner, Mellin Promotional Advertising, for providing angler gift bags each year! Mellin knows that time is so important these days to all of us….that's why their entire 'catalog' of promotional items is now easily viewed by clicking on various categories on their website, mellinstore.com. No more thick catalogs to page through….just contemporary promotional shopping with Mellin!